"Michael's a quality person, as well as a professional."
Nick Charles, Broadcaster / Announcer
"ShoBox: The New Generation"
"He fully understands the little things of the event, which resonates with the audience. Anyone can read a script. Only the rare few like Michael can deliver a Performance."
Ken Cooper
Vice President of Endurance
Life Time Fitness, Inc.
"I have worked with Mike on live national television for many years. He is among the few who get it. From his voice, to his timely and accurate words, he is a pro's pro in every way."
Joe Tessitore, Broadcaster / Announcer
ABC/ESPN
Boxing, College Football, Horse Racing
"You continue to be more than just a beautiful voice. You are also an invaluable part of each event's whole production."
Caroline Isroff
STARLIGHT
"His voice, his demeanor, his presence — it all adds up to a class act."
J Russell Peltz, Boxing Promoter
International Boxing Hall of Fame, Class of 2004
"Thank you for your assistance with promoting Planet Hollywood. I will most definitely be recommending you to our customers".
Maureen Storto CMP, LES
Director of Catering/Convention Services
Planet Hollywood Resort & Casino, Las Vegas
"In professional boxing he is among the best in the business".
Art Pelullo, Boxing Promoter
Banner Promotions
"Michael is a true professional. He's committed. He's passionate. He's eloquent. A perfectionist through and through."
Kelly Aspegren
Life Time Media & Multi-Sports
Life Time Triathlon Series
"'Professional' is a word thrown around by many, but possessed by few. When you are dealing with Michael you are dealing with a real Pro."
Big John McCarthy
Referee / MMA Pioneer
One of today's most notable Announcers.
Resonating from action packed stadiums, or lavish formal affairs… you'll hear the unmistakable voice of Michael C. Williams nearly everywhere.
Now, with nearly 30 years of experience as a professional Event Announcer, Emcee, Studio Voice, and Production Consultant… Michael's greatest strength lies within his extreme versatility.
On stage or in the studio, in front of the camera or behind the scenes…
"If it's live, this is the voice!"
Featured…
Michael's appearance for
the opening scene on the Thanksgiving episode
of CBS TV's top rated prime time drama "BULL"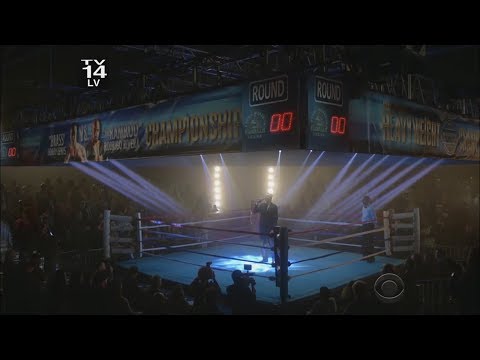 "BULL" on CBS
ONLY HAVE A MOMENT… CLICK BELOW FOR HIGHLIGHT REELS